Annual Maintenance Contract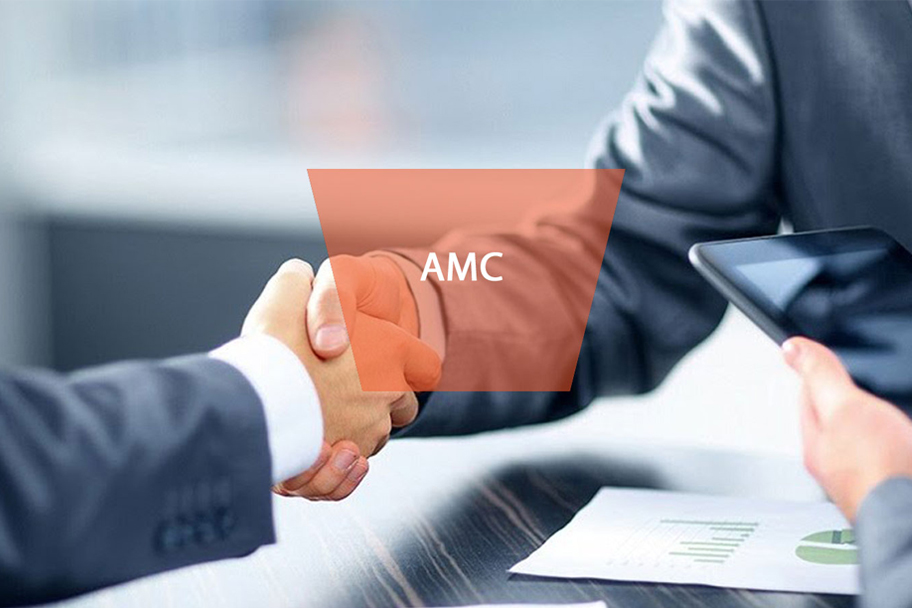 [A] SCOPE OF WORK
1. The contract will cover preventive and break down maintenance of printer & system of various configuration at customer office.
2. The maintenance contract shall include repairs / replacements of all parts of Printers by DCM's own cost but excluding Consumables & Networking
3. Scheduled preventive maintenance will be carried out quarterly for each system and shall cover the following.
(a) Cleaning of the computers and peripherals.
(b) Cleaning of all the electrical contracts.
(c) Checking of all DC & AC Voltages.
(d) Oiling and greasing of mechanical parts, if necessary.
(e) Running diagnostics.

4. Unscheduled maintenance shall be on breakdown call basis which will include corrective and remedial maintenance, setting right the malfunctions of the systems and repair, replacement of serviceable parts / peripherals.
5. DCM not be liable for any damage which occurs as a results of transfer of the system by the user to another location without approval of DCM's Maintenance Engineer in this respect. (It should be done in presence of DCM's Engineer) Parts replaced by DCM's will become the property of the Customer and the faulty parts will be the property of DCM.
6. Troubleshooting, identifying, bottlenects and recommending upgradations / migrations for all equipment's – especially servers and networking and power equipments.
7. The only part not covered by AMC is Networking products, Notebook, Servers and consumables which will be replaced on chargeable basis via a separate order.
8. DCM will provide One full set of Computer System along with Printer as standby and all other spares and parts with Residence Engineer.
9. Residence Service Engineer deputed by DCM will maintain following records and provided to Customer concern on regular basis.
(a) Daily Work Report
(b) Call Report for each call with user signature
(c) Attendance Register
(d) Other reports require by Customer.

10. All Non-AMC parts will be covered as Non-Comprehensive basis. Databank Services will repair defective parts but in case of replacement of parts, same will be charged as actual.
11. Printer Head, UPS batteries will covered and All Network are not covered under this AMC
12. Under warranty peripherals not covered under AMC & will take care by FMS Engineer.
13. At the time of renewal of said AMC, it will be reviewed and Databank will offered their best prices as per latest inventory.
DCM will not held reliable at any time to honour the contract if it is found that the CUSTOMER does not house the system in any of the environmental condition etc. Specified and recommended by DCM's system Department for effective functioning of the System.
Supply and fitment of all parts may need replacement in the equipment from time to time shall be at DCM's own cost. The parts fitted back in the equipment shall immediately become the CUSTOMER property. The parts removed from the equipment, in this connection shall immediately become DCM's property.
DCM shall ensure that the system downtime is minimized and is attended to in accordance to clause mentioned else where in this MAINTANANCE contract.
[B] PERIOD OF CONTRACT
1st April 2021 to 31st March 2022 (12 Months)
[C] TAXES @ 18% GST Extra
GSTIN : 24AACFD1410B1ZJ ( Databank Computer Maintenance )
[D] PAYMENT TERMS
Payment quarterly basic and after completion of said period.
[E] RENEWAL OF CONTRACT
If no intimation from either side, Contract will be automatically renewed as per actual quantity at the end of date of contract. Scope needs be reanalyzed and revised as per need.
[F] TERMINATION OF CONTARCT
Contract can be terminated with the notice period of one month from either side
[G] AMOUNT
The rates quoted are for one year, as per the computer configuration under AMC Amount as per final quantity at the starting of contact. (IT final Inventory)