Server & Desktop Virtualization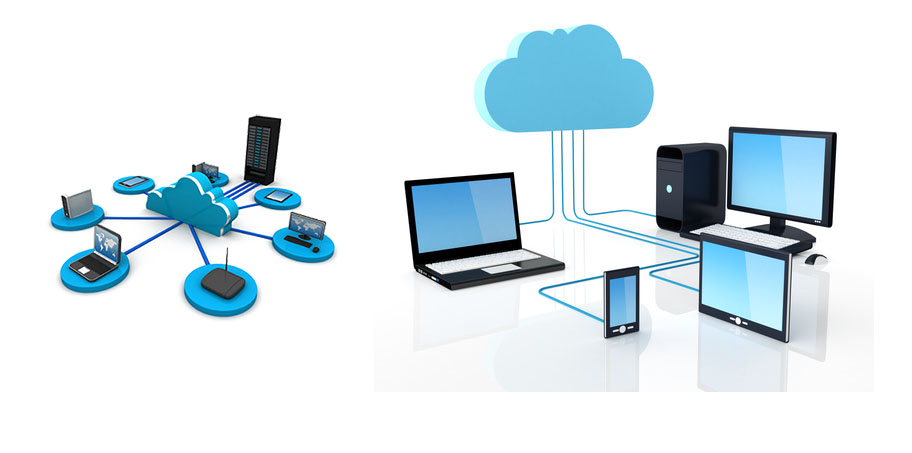 A Desktop Virtualization solution powered by cloud software provides with high spec IT infrastructure without the burden of physical servers, licensing, maintenance, backups and unexpected costs.
Each member of staff can access their office desktop from anywhere around the world, providing an accessible, efficient and practical solution to the IT requirements of your business.
The DATABANK COMPUTER hosted solution provides the many benefits of high-performance servers without the associated staffing and cost overheads. For additional security, each virtual system is independent – not shared with other clients, eliminating the security risks. This is all monitored 24 hours a day.
Server virtualization is defined as the partitioning of a physical server into smaller virtual servers. In server virtualization the resources of the server itself are hidden (or masked) from users. Software is used to divide the physical server into multiple virtual environments, called virtual or private servers. One common usage of this technology is in Web servers. Virtual Web servers are a very popular way of providing low-cost web hosting services. Instead of requiring a separate computer for each server, dozens of virtual servers can co-reside on the same computer.
Server virtualization has many benefits. For example, it lets each virtual server run its own operating system and each virtual server can also be independently rebooted of one another. Server virtualization also reduces costs. First, less hardware is required so that alone saves a business money. It also utilizes resources to the fullest so it can also save on operational costs (e.g. using a lower number of physical servers reduces hardware maintenance).
Please contact us if you would like to arrange a demonstration about the possibilities of server & desktop virtualization solutions to your business.
The Biggest Sales & Service Centre In South Gujarat